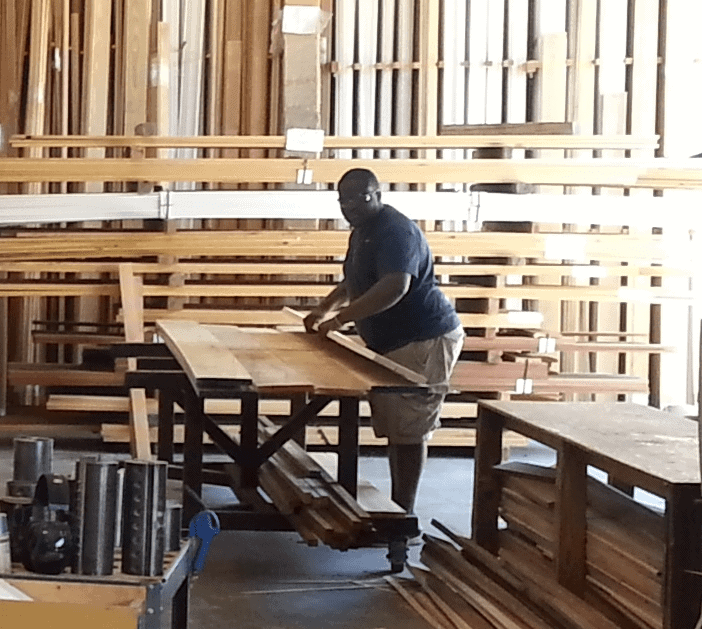 About Us
All Phase Custom Mill Shop was started in 1995 by Bill Woods. Starting out with just one man in a very small shop, we gradually gained a reputation for quality millwork, and began to grow.
In September 2001 we moved into a 7,500 square foot facility and had grown to 8 employees. The following year we expanded to our current 15,000 square foot facility and have since grown to have 35 employees.
Through our reputation for quality, craftsmanship, and a strong desire to succeed, we have grown from servicing just the local area to now providing our products and services up and down the coast of Southwest Florida.
WHAT WE DO
We are a full service custom architectural millwork shop. We specialize in providing our customers with a complete millwork package.
Using Weinig equipment, our moulding department offers the ability to produce high quality and competitively priced mouldings. Using AutoCad and CNC technology we are capable of making any moulding you desire and have the ability to match an existing moulding exactly.
Our AutoCad Design and our CNC departments work together to produce amazing and beautiful products. Utilizing this technology we can produce intricate carvings, complex radius work, breathtaking entry units, and just about anything else you can imagine for your home.
We take pride in employing the finest craftsmen in the industry. It is through their skills and vast experience that we are able to produce the finest millwork available. Among our craftsmen are those that specialize in various aspects of millwork products, such as carvings, turnings, entry units, radius work, and cabinets.
It is our hope to continue to grow and provide our customers throughout Southwest Florida with the finest products and great experience that will cause them to return in the future.