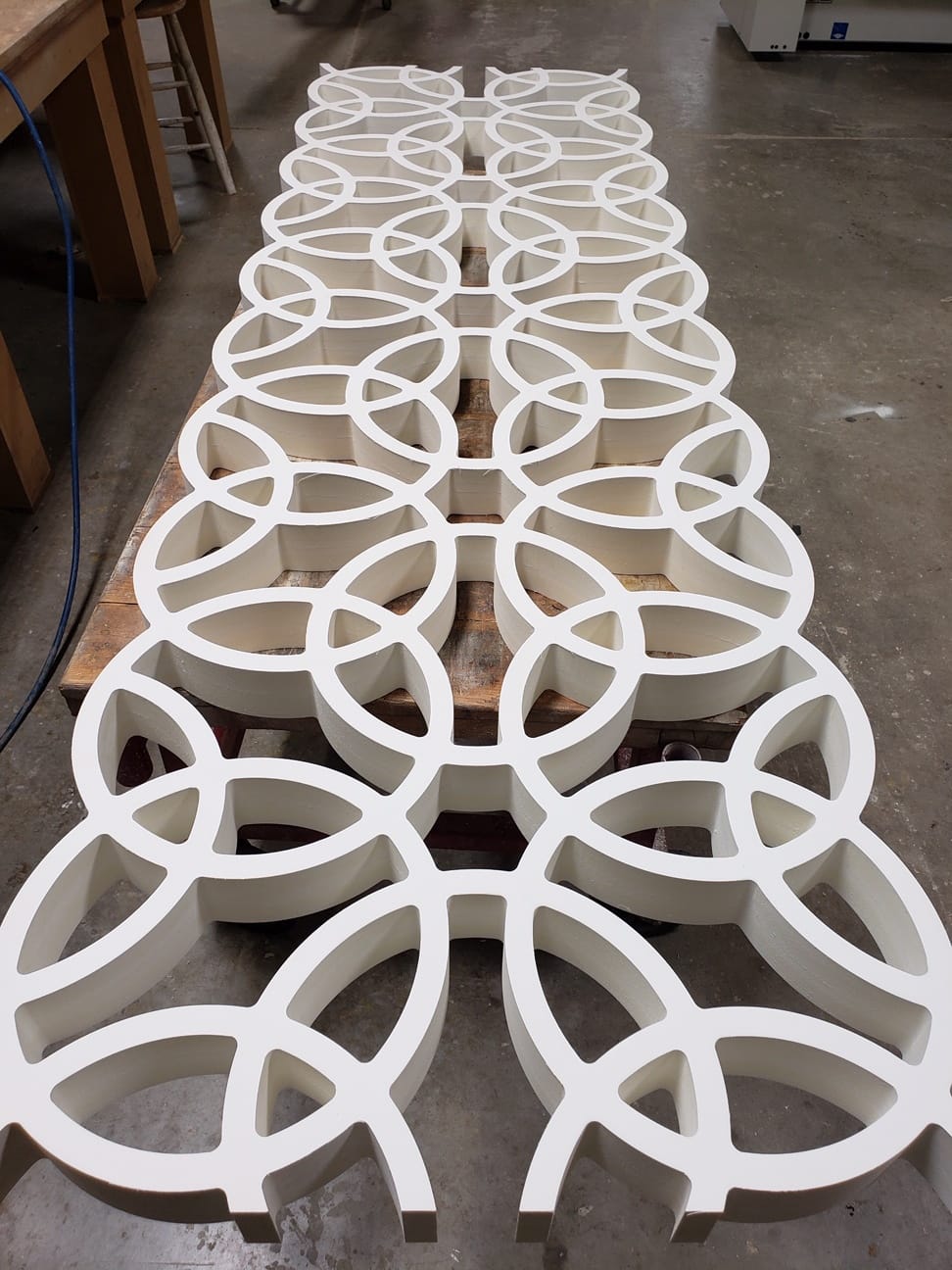 In August of 2007, All Phase Custom Mill Shop enhanced the production of our custom millwork with the addition of a Homag CNC Router.  Since that point, we have come to realize just how versatile of a machine it is, in producing custom architectural millwork. It has truly allowed us to bust through the boundaries of what we can produce for our clients.
The addition of the CNC router has added precision to our radius work, door production, and general millwork, while allowing us to do things that would have been impossible by hand.
Through the use of ArtCam design software we are able produce amazing and intricate carvings that adds that personal touch to our customers designs. By making use of this technology and the years of experience in our craftsmen and operator, we can fulfill the needs and wants of our clients.